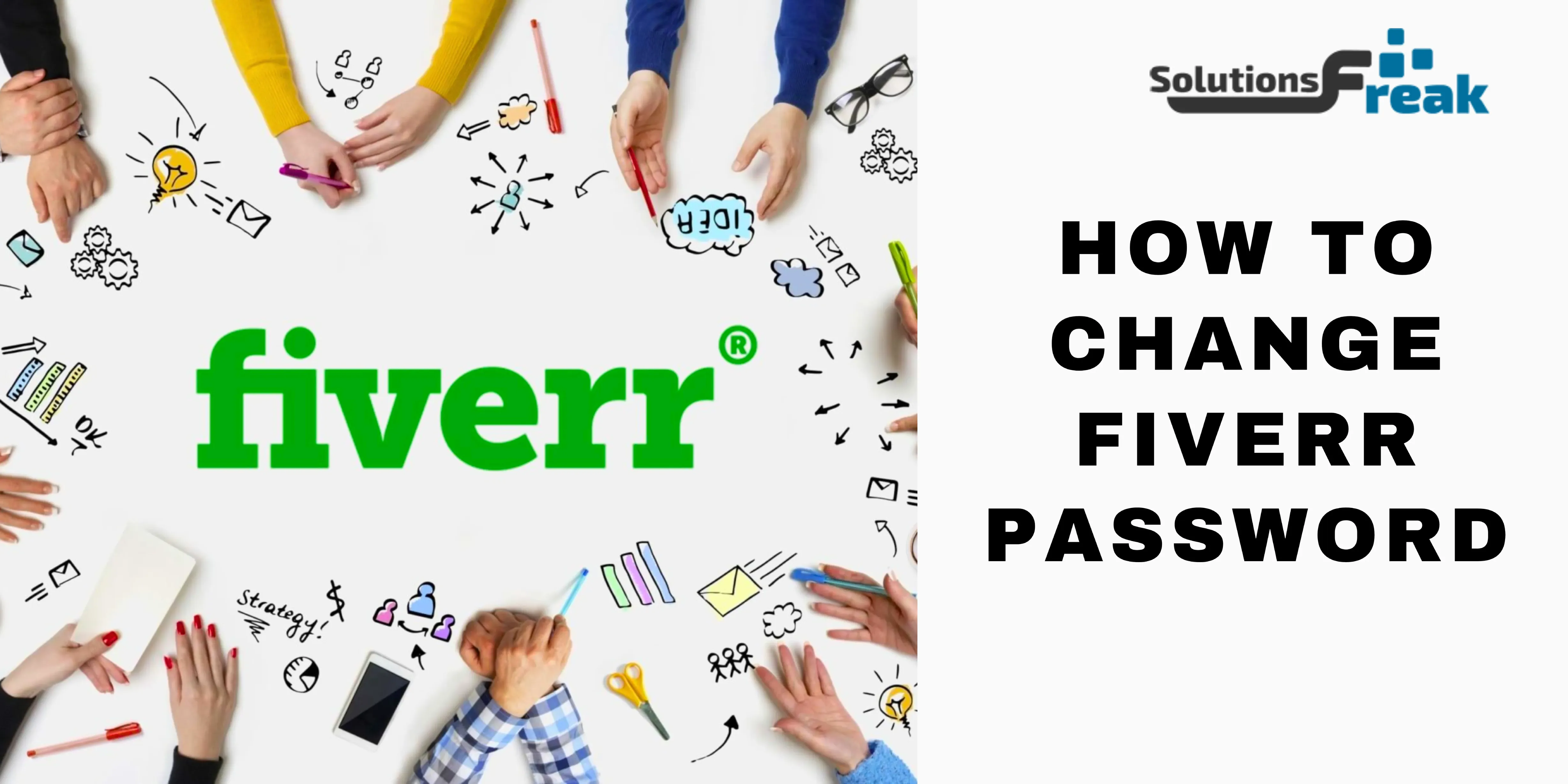 3 July, 2023
How to Change Fiverr Password
As we all know that Fiverr is a online platform primary that provides online earning platform and connect freelancers to buyers it establish contacts to buy digital (virtual) services. It's named after the starting prices is ($5) of each services by "GIG" that's the name they called it. The price of per gig was 5 US dollars.
In 2014, the corporation abolished the price cap. As the industry expands, the quality and quantity of gigs have grown considerably. Nowadays, practically every type of digital service may be found there.
The Goal of creating Fiverr was two-ways:
For small and medium-sized businesses they simplify the recruiting process and expenses for Freelancers.

For freelancers, Reduce the expenses of seeking freelance employment.
All of this resulted to direct link between the two parties, and so this platform was established fow those people for easy understanding the both parties.
If you want to secure your account then change password regularly to prevent account hacking, you can change your Fiverr password in just few second.
Follow these Simple Steps to Change Fiverr Password
Whether you are new to Fiverr or a frequent user who has already built some of your company on that site, you may want to know how to reset Fiverr password and store all your vital information in a safe place before rushing in to join. Here's a simple steps on how to reset your Fiverr password:
1. Open Fiverr homepage using this link https://www.fiverr.com/
2. After that click on the SignIn and select Continue with Email/Username.
3. Then New Screen will appear and it will asking your current information like email and password, By entering email or password then click on the login button.
4. After Login your account click on the Profile Picture, You'll find the Setting and click on the Setting.
5. In the setting list, you will find Security.
6. After pressing the Security, the enter the current password, new password and confirm password ( 8 characters or longer. Combine upper and lowercase letters and numbers.), Enter the passwords and click on the Save Changes.
Then your password are changed.
*If you selected SignIn using Continue with Google then all process are same but Step 7 will changed
Then you will only enter your New Password and Confirm Password, and then click to save password.
Steps to Reset Fiverr Password
In case, you forgotten your current password follow these steps to reset password11.

Go to the Fiverr Homepage and click on Sign In, then click on Forget Password.
2. Enter your login Email address here; if this email matches the account, then you will receive an instruction email with a link to change your password.