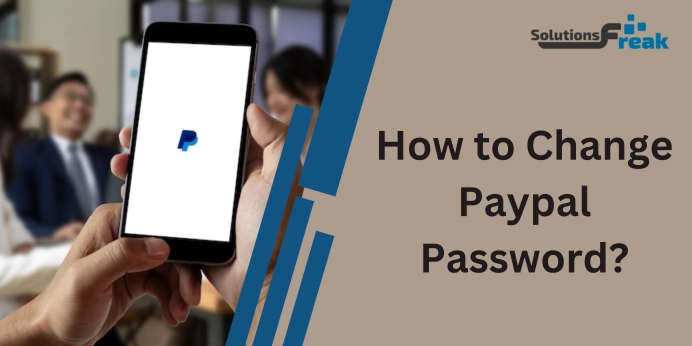 22 June, 2023
How to change your PayPal password?
PayPal is a world-recognized payment service with millions of active accounts. With the help of PayPal, you can send and receive money in most parts of the world.
So the protection of this account is a must. If you think someone is trying to login into your account then you should immediately change your PayPal account password to protect you from any financial loss.
Please keep in mind that you cannot change your PayPal password through the PayPal App, so you must log in to your account on your personal computer.
This helpful post will discuss how to change your PayPal password. It requires some steps which are below.
Step-1 First, you need to open the official PayPal website https://www.paypal.com/.
Step 2- Then go to the login page and enter your PayPal id and password to login into your account.
Step 3- Next, click the settings cogwheel, which you'll find near the top right of the page. This takes you to the PayPal settings page that shows your user profile details, addresses, emails, and phone numbers.
Step 4- Now choose Security from the menu at the top. You'll be shown a list of security settings that you can change.
Step 5- Here you can see the update is written here.
Click on it.
Step 6- A dialogue popup box will open.
Now enter your current password in the first field and your new password in both the second and third fields.
Remember that your password should be 8-20 characters long, It is mandatory to add one numerical value and one special character to your password. It is advisable to make a combination of small and capital letters.
Step 7- when you are ready click on save.
as written on above image
Congrats you have successfully changed your PayPal password.
PayPal will send you a mail regarding your password change to your connected email address.